Campaign Director, Sam Snyder, reflects on a defining moment for Bristol Bay and our team.
There are moments in our work when we are awarded the opportunity to celebrate not just the success of an individual project, but also monumental shifts in the well-being of the people behind those projects. 
January 31, 2023, was one of these moments. 
On that day, President Biden's Environmental Protection Agency announced lasting protections for Bristol Bay — the world's greatest sockeye salmon fishery. This announcement culminated years of Tribally-led conservation work. True Blue joined this effort in 2020 with the chance to help shape the trajectory of one of the largest conservation battles in North America; while I've personally had a stake in this fight for a good portion of my professional life. 
Bristol Bay is not just any salmon fishery. It is THE sockeye salmon fishery. And a large, nasty, toxic mine threatened the watershed, the fish, and most importantly the people who depended upon everything those fish meant.
In 2009 I moved to Alaska, fresh out of graduate school, and joined the fight as an organizer, communicator, and campaign manager. My children were born into this saga, grew up going to rallies, holding signs, and, yes, eating lots of salmon. After years on the ground in Alaska, I joined True Blue, which gave me an opportunity to shift from day-to-day coordination to leading a team executing deep storytelling, engaging creative work, and strategic media planning vital to making the campaign successful.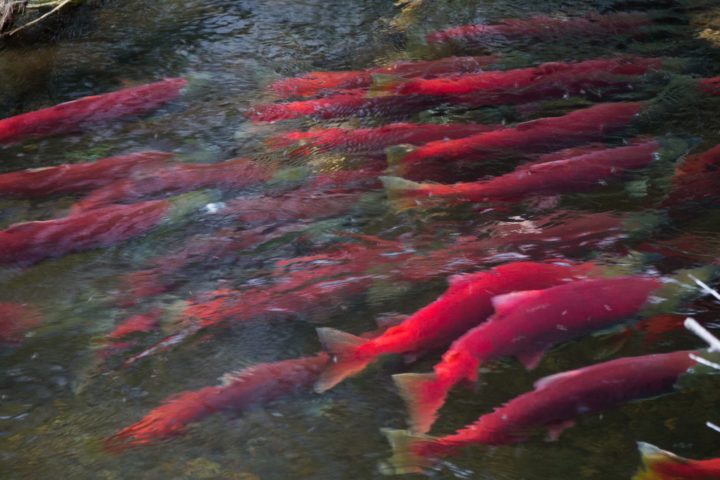 Over the last few years, we listened to stories of Tribal leaders, did our best to creatively articulate what nearly 90 million sockeye salmon means, and used those stories to urge the Biden Administration to "finish the job" and "be a hero for Bristol Bay." We mobilized dozens of organizations and ensured hundreds of thousands of Americans took the time to comment (again) in the EPA's public comment period to determine protections for this special watershed. We captured the joy of the community's love for this fishery and helped articulate the frustration and fear caused by a toxic mine looming overhead like the dark clouds of an encroaching storm.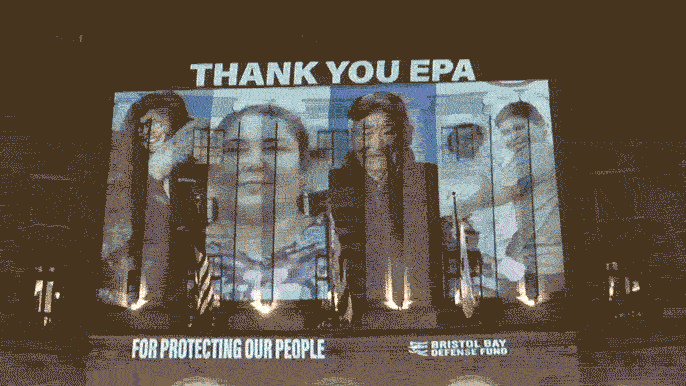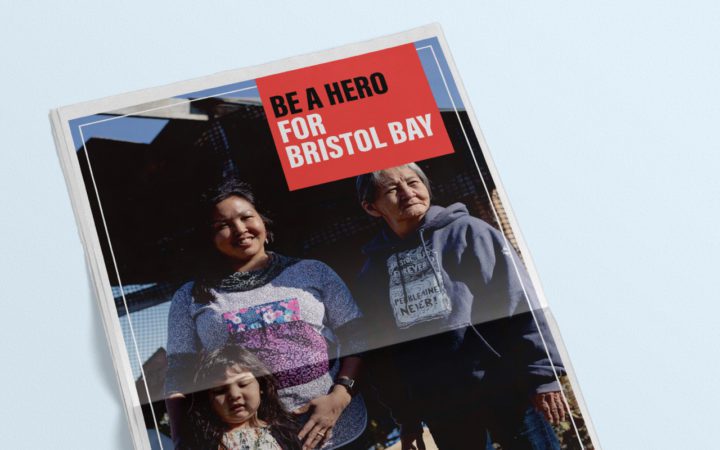 When you are lucky to work on an issue for long periods of time, the stories mean so much more, and the victories for those clients feel like your victories, too. So, when the protections were recently announced, the joy of our clients became our joy, and we were incredibly moved to share in the celebration. 
We celebrate our role as storytellers, creatives, and campaigners.  We celebrate the collective effort and the chance to contribute to a better future for a place whose story has been defined by salmon for millennia. We are grateful that the EPA took this step. And I'm personally grateful to have had the opportunity to work with and for the people of Bristol Bay — their stories inspire us, and wins like this motivate us to never give up!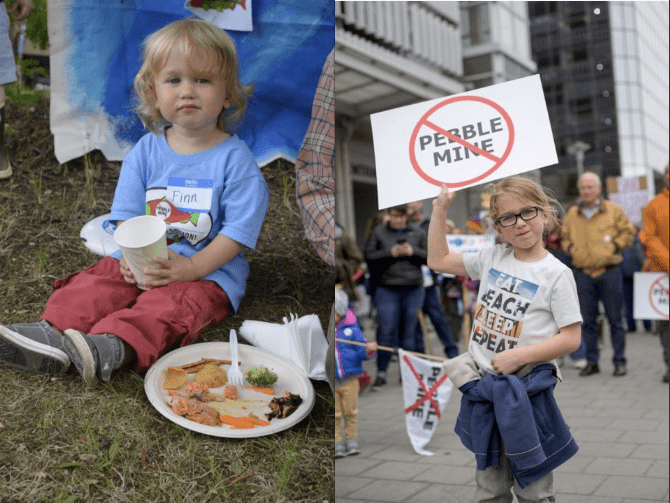 Sam's son Finn who is now 12, shown at age 3 and age 10.
Sam Snyder, Campaign Director