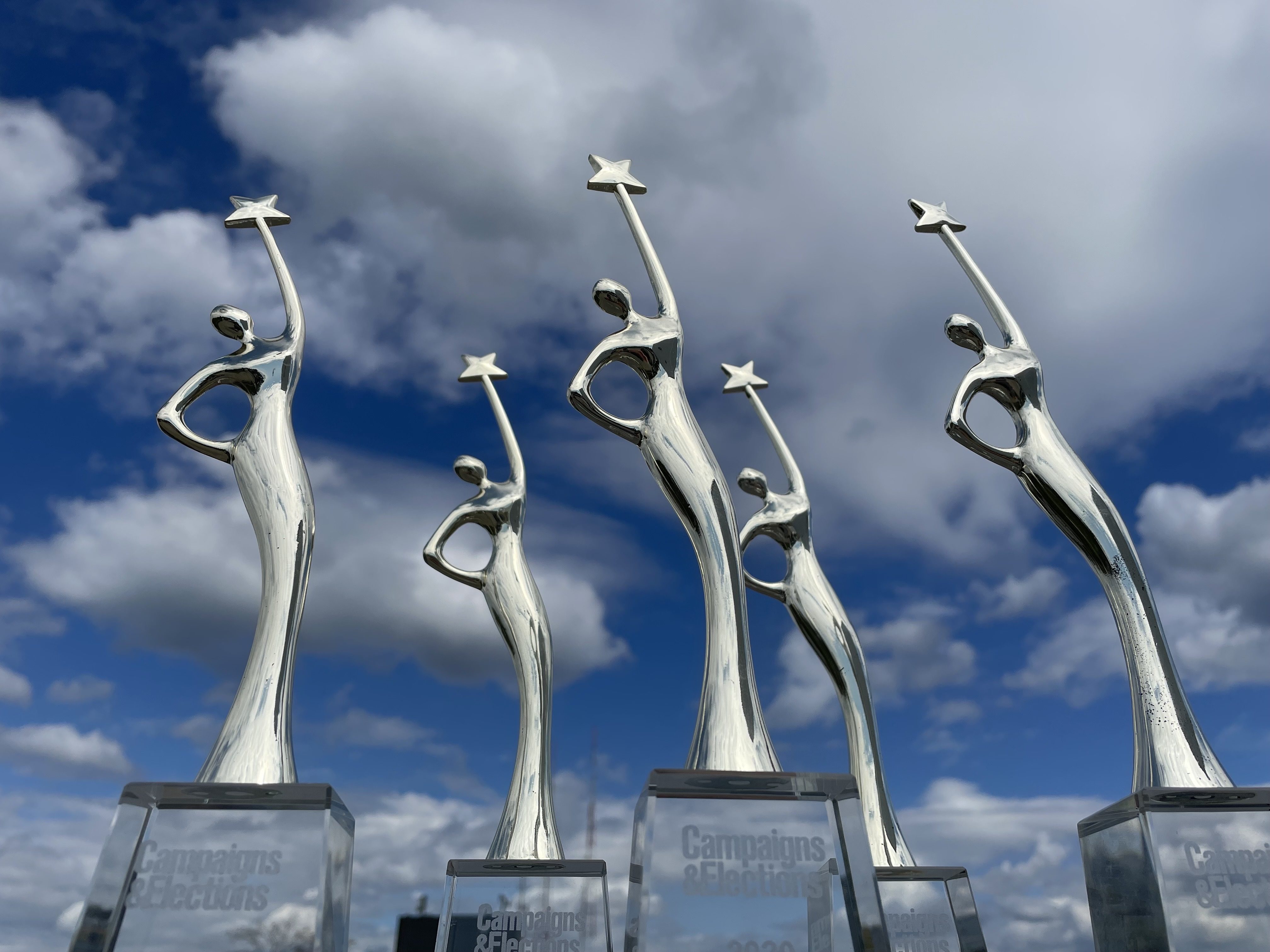 The Reed Awards & Conference recognizes the very best in political campaigns work from across the world. This year, we made quite the statement, winning top awards across 5 different categories. This is a huge honor and we're proud to add more trophies to our awards shelf. But what makes this truly special is the amount of publicity these awards bring to the organizations behind the work.
Let us be the first to say that we're truly standing on the shoulders of giants here. Achievements like these are a testament to the impact our partners continue to make on the world, to improve lives and bring about social changes that ease our collective path forward. A flashy award isn't just a sign of a job well done in this respect, but a beacon signaling that we're moving in the right direction; that our crazy ideas about how the world should be are maybe not so crazy after all; and that together we can truly make a difference. 
Okay, that's enough idolizing. Now onto the flashy stuff. 
Here's a closer look at all the metal we lugged home for our partnering organizations: 
Best Logo & Branding – Organization
America Walks Identity
Best Use of Online Targeting – Statewide
Washington Indian Gaming Association – Tribes Care
Best Online Video – 2 Minutes or Under
"Call to Action" (COP26's Salmon School)
Best Online Video – 30 Seconds or Under
"The Threat to Bristol Bay" (SPM)
Best Newspaper Ad – Public Affairs
"It's Time to Fulfill the Promise" (SPM)